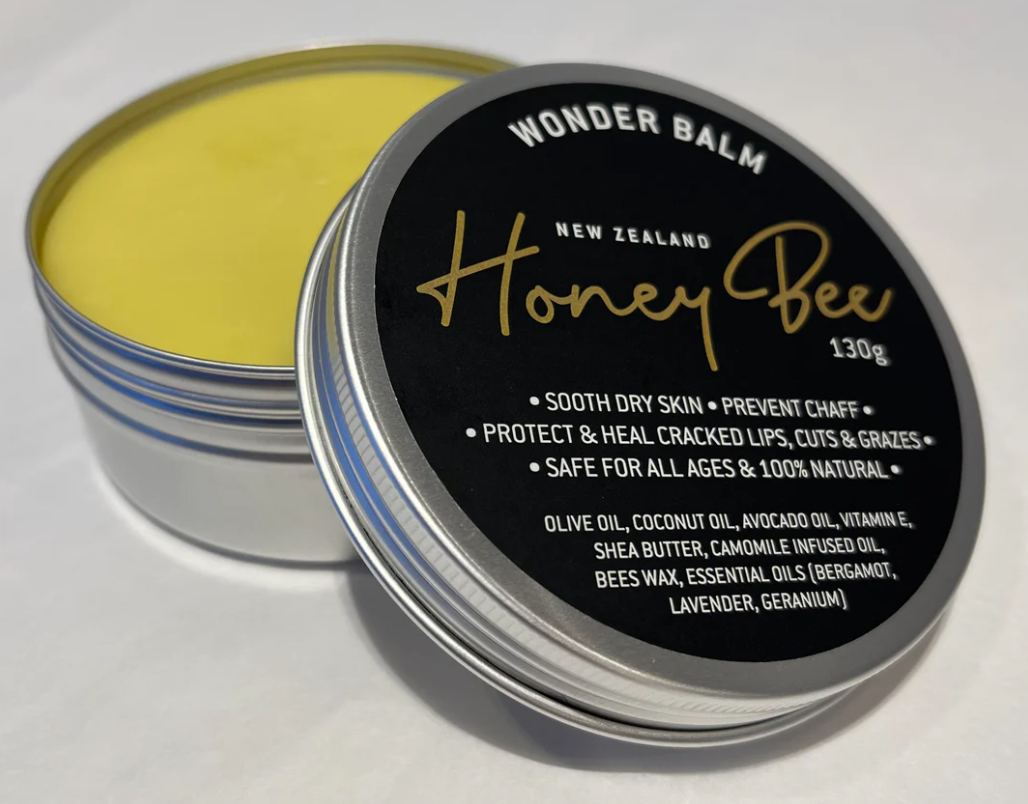 New Zealand Honey Bee Wonder Balm 130g
Regular price $35.00 $35.00 Sale
or 6 weekly interest-free payments of $5.83
What's this?
An incredible, natural, locally made multi purpose balm for the whole family.
Made with 100% natural ingredients, this Wonder Balm helps to prevent and repair cracked heels and fingers, chapped lips and dry skin. It provides amazing proaction on cuts and grazes and is great as a general body moisturiser.
Ingredients: Olive Oil, Coconut Oil, Avocado Oil, Vitamin E, Shea Butter, Camomile Infused Oil, Beeswax, Essential Oils. 
This balm does not contain an SPF, take care in the sun and wear a sunblock.